Top 10 Reasons that Our 10th Birthday Bash Rocked
10) We were hosted by the gorgeous Graves 601 Hotel, and celebrated in a wonderful ballroom with help from fantastic waiters, bartenders, and top notch event staff.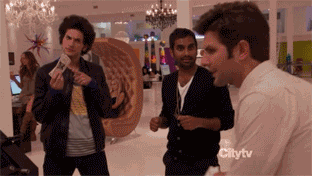 9) Suzanne Koepplinger, Executive Director of the Minnesota Indian Women's Resource Center, was awarded the Sheila Wellstone Award for extraordinary leadership in the international effort to eliminate sex trafficking and violence against women and children. We are proud to call her an alumna.
8) Dave Wellstone, Ben Goldfarb, and Jeff Blodgett, offered powerful introductions of four extraordinary honorees.
7) Today, Richard Carlbom is a nationally recognized campaign manager credited for navigating the Minnesotans United for All Families to victory in 2012. Before that, he was a two time Wellstone alumn and now the winner of the Wellstone Award for Movement Building.
6) Did you try those tempura shrimp? They were great, just delicious.
5) Even before he became Minnesota Secretary of State, Mark Ritchie was a lifelong champion for voting rights and access. Congratulations to our Camp Wellstone alumni who won the Wellstone Award for Political Leadership.
4) We were joined by more than 200 friends, supporters, and alumni who helped us celebrate a decade of winning change the Wellstone Way.
3) What's that? You've never heard the Roe Family Singers preform live before? Ya, you're missing out. Big time. 
2) Our emcee, trainer, alumni, and friend, Melvin Carter III fired up the crowd throughout the program.
1) Representative Rena Moran 's route from homelessness to the State House went through Wellstone's Organizing Fellows program. It's hard to think of anyone more worthy of the Wellstone Award for Political Leadership.
Missed our party? Don't worry about it, we're celebrating online here all year long.